Breast Reduction Recovery Guide
If you've already read our in-depth Breast Reduction 101 Guide and you're looking for even more details about breast reduction before you book your consultation, our Plastic + Hand team has the most qualified breast surgeons in Maine that will prepare you for the best possible experience.
This specific comprehensive guide will detail breast reduction surgery recovery, so let's get started.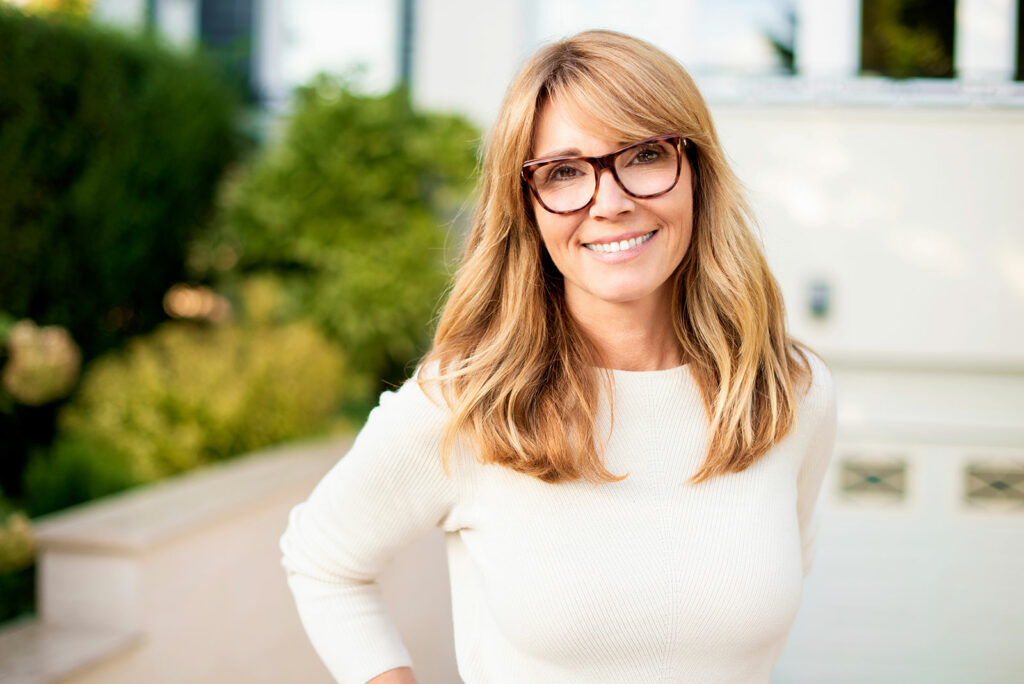 ---
Your pre-op checklist
Here are three things you can do before surgery day to make post-op life easier:
1. Ensure the insurance authorization is all set:

Generally, insurance will cover breast surgery that is deemed medically necessary, like a breast reduction surgery. However, not all breast reductions are medically necessary, and your insurance company will make this decision. We covered this extensively in our Breast Reduction 101 Guide which will help clarify costs before surgery day.
2. Stop nicotine use in any form (at least 3 weeks prior to surgery until you've fully healed)

While this is not at all personal, this is an incredibly important medical requirement for this surgery. Nicotine affects the blood supply since it causes blood vessels to constrict down. In breast reduction surgery, this area is rearranged—and (by the nature of surgery) there will be decreased blood flow to certain areas. Nicotine further complicates healing if the blood can't get to where it needs to go.
3. Map out post-op recovery

A little planning goes a long way, and you'll thank yourself later! In this first month, you should treat your healing process with respect and honor that you'll have restrictions. Think about what day-to-day activities right now would be hard to manage in recovery (i.e., childcare, physical work tasks, house cleaning, cooking, etc.) and schedule that extra help before surgery so you can focus on recovery in post-op.
Surgery and immediate post-op
In your consultation, you'll work closely with your surgeon to review the procedure and expected outcomes of your breast reduction surgery.
While you're welcome to watch this breast reduction 3-D animation, we'll quickly recap the basic steps of breast reduction surgery right here:
It's performed using general anesthesia.
Surgery will take about 2-3 hours. During the breast reduction surgery, incisions are made around the areola and on the skin of the breast. The areola is reduced in size, breast tissue is removed, excess skin is removed, and the breast is reshaped. Most breast reduction surgeries use an anchor incision to remove the necessary excess skin and achieve the best possible shape.
Post-surgery, you'll have bandages on your breasts and you'll be placed into a (surgeon-provided) surgical bra to provide support and comfort – and help maintain your breast shape while you heal. Surgical drains are less commonly used than they used to be (the swelling is primarily in the skin), but they will be removed at your post-op appointment if they were needed.
Immediately after surgery, you'll recover in the recovery room where your progress will be monitored and most discomfort you'll feel can be controlled with medication. After a few hours, a friend or relative can drive you home and you'll be given specific post-op instructions for successful at-home recovery.
Fully committing to recovery in weeks 2-3
You can't shortcut the process to surgical recovery, but you'll heal much faster (with much less frustration) if you dedicate yourself to full healing in the first two to three weeks of post-op.
Breast reduction surgery requires rearranging of the breast tissue which causes a lot of swelling in recovery. This is normal and necessary healing, and swelling may last for several months, although your (surgeon-provided) surgical bra will help provide comfort and support. While a compression garment is recommended for the first six weeks, you may choose to switch to a sports bra as the swelling goes down and the surgical bra may start to feel loose.
While swelling is inevitable in the post-op stage, the degree of it will largely be determined by you. If you planned ahead for proper rest and you take it easy, you can keep your swelling under control and put yourself on a path to faster recovery. On the flipside of this, if you do too much, you'll not only run the risk of opening incisions and swelling more, but you'll also have a longer (and more frustrating) recovery process.
When you embrace the downtime, you'll get back to feeling like yourself much faster.
Easing into resumed activity
Your body goes through a lot in surgery, and you'll want to respect that. That means listening to your body cues and not jumping into anything that is too much, or too fast, in your recovery process.
While your surgeon will provide specific recommendations post-op, here's some general recommendations here:
At 2 weeks: Other than possibly working from home on the computer, rest is the priority.
At 4 weeks: You can return back to the office and most normal sedentary activities.
At 5-6 weeks: You can likely resume other physical activities like workouts, heavier housework, and regular everyday activity.
In general, the last place to heal tends to be at the "triple point"—under the base of the breast where the vertical and horizontal incision meet up—especially where a lot of sutures were needed for surgery. It's not uncommon to "feel" this spot the most as you recover in these initial six weeks.
Of course, if you have specific questions about resuming activities, please discuss it directly with your surgeon.
Final breast reduction results
The ultimate goal for breast reduction surgery is to create a breast size that is proportional to your body. In determining the right proportional size, most surgeons will not guarantee a cup size. Our article, Breast Reduction: What size is right for me?, shows exactly why a cup size isn't the best measurement for your surgery, and it's an important read. Instead, your surgeon will work closely with you on achieving the best breast size and shape that helps alleviate symptoms and gives you the appearance that you want.
If you'd like to see some breast reduction before and after photos, it's best to ask your surgeon during your consultation. This is the best opportunity to see (and discuss) the results that are specific to your upcoming procedure.
Shortly after surgery, you'll get a good sense of how your breasts will look, but swelling is expected and normal for several months (plan for bra shopping after the three-month mark). As for scars, breast skin tends to scar fairy well, and breast reduction scars should soften/fade well by the one-year mark – and are easily concealed by bras, swimsuits, and clothing in the meantime.
After recovery, you'll experience the final outcome of breast reduction surgery—a new appearance with smaller shapelier breasts and an improved quality of life without the pain and symptoms of disproportionately large breasts.
I'm ready for breast reduction surgery; what's next?
If you currently experience symptoms that compromise your quality of life, breast reduction surgery can be transformative for your future.
While there are many reasons to seek breast reduction procedures (notably a new appearance with smaller, shapelier breasts, and an improved quality of life without the pain and symptoms of disproportionately large breasts), our leading breast reduction surgeons in Portland, Maine, will work with you on realistic expectations prior to the surgery.
We also want to take this moment and thank you for considering Plastic + Hand for your breast reduction procedure. Our work and our dedication is about you. We're committed to providing the results you seek with the respect and compassion you deserve.
It's time to discover the results you'll love. The first step begins here. Call us at 207-775-3446, or submit this request form, to schedule your consultation with our Patient Care Coordinator to determine whether a breast reduction is right for you.