Breast Reduction: What size is right for me?
If you've already read our Breast Reduction 101 Guide and our Breast Reduction Recovery Guide, but you want guidance on the best breast size for you in your breast reduction, we'll go into deep detail about this, including why it's not a cup size you should be looking for.
With training from some of the top medical centers in the U.S. (including Harvard, Yale, Stanford, UCSF, Mayo Clinic), Plastic + Hand surgeons have the depth of experience and skills necessary to perform your breast reduction safely and successfully in the comfort of our accredited outpatient Plastic + Hand Surgery Center located on-site here in Portland, Maine.
Our Plastic + Hand team has the most qualified breast reduction surgeons in Maine, and you'll discuss your specific needs and concerns once you book your consultation.
For now, breast reduction with a focus on breast size, is a great place to start. Let's dive in.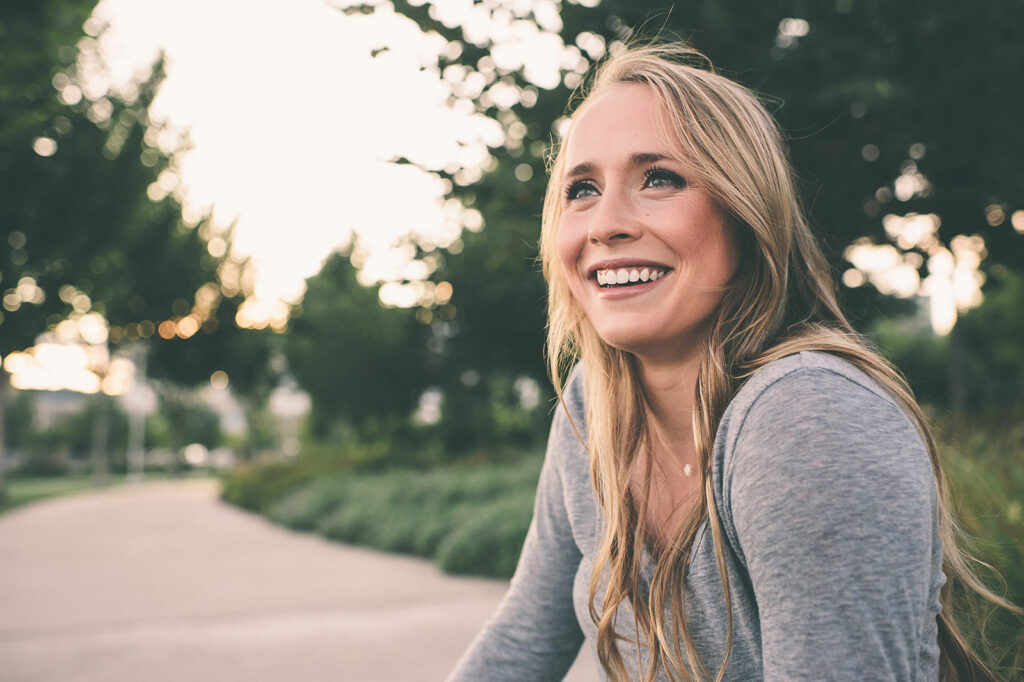 ---
How breast reduction can help you
In your initial consultation with your Plastic + Hand surgeon, you'll first share your medical history, your concerns, and your desired outcome.
If you are seeking breast reduction surgery (reduction mammoplasty), your breast size is more than likely excessively large in proportion to your body size and you may experience symptoms like back and neck pain; shoulder irritation from bra straps; rashes and infections; and impacted participation in various activities.
Breast reduction surgery is a functional procedure designed to alleviate these symptoms by removing excess breast tissue while reshaping and lifting breasts to be in better proportion with your body.
Please note that while some breast reductions are medically necessary and covered by insurance, not all breast reductions are medically necessary. In determining eligibility, you will work directly with your insurance company and provide proof of symptomatic macromastia (e.g., when large breasts cause pain and other physical problems) through supportive documentation outlined in our Breast Reduction 101 Guide.
We also outline the differences between a breast reduction and breast lift in our Breast Reduction vs. Breast Lift Guide that we encourage you to read.
Why it's not about a cup size
In determining the right proportional breast size, most surgeons will not guarantee a cup size, but instead will work closely with you on agreeing on realistic goals to achieve the best breast size and shape for your body.
A bra cup size is not a reliable source of measurement, something we've all learned in bra shopping. Bra cup sizes depend on the brand and the structure (e.g., underwire).
Cup size also depends on the band size. Sometimes a smaller band size will require going up in cup size. A band size also impacts how large breasts can look. For example, in breast augmentation, the same breast implant can look very different on two patients with different band sizes. The breasts will look much larger with a smaller band measurement.
Breast reduction surgery goals
While we detailed the breast reduction procedure in our Breast Reduction 101 Guide, we will focus on breast size here.
A breast reduction primarily focuses on reducing the tissue (in addition to reducing the skin envelope size once excess breast tissue has been removed) to bring the breast size into more appropriate proportion to the overall body size—with the ultimate goal to alleviate symptoms. A breast reduction can also help with appearance, including making uneven breasts more even.
The goal of your Plastic + Hand surgeon is not only to achieve the best proportional breast size for your body, but also equally focused on removing the maximum amount of breast tissue while maintaining enough blood supply to the nipple.
There is a caveat here. If your breasts are so large that it's impossible to alleviate symptoms while ensuring proper blood supply to the nipple, you can discuss a breast reduction with a free nipple graft with your surgeon. In this specific breast reduction, the nipple is removed so this large volume of breast tissue can be removed, and the nipple is reattached as a skin graft. While the nipple is no longer functional, the skin graft helps create the appearance of normal-looking breasts.
Circling back to why cup size isn't the go-to measurement, it also factors into insurance. If your breast reduction is deemed medically necessary (and not all are), the insurance company looks for an estimation of the breast tissue that will be removed. This volume and proportion measurement will be part of your consultation conversation.
Does a reduction factor in the "side" breast?
Some patients feel like they have a "heaviness" in the side area, also more commonly called the "side boob" by patients. At Plastic + Hand, our goal is to ensure that your breasts blend in with the overall proportion of your body.
When you start shifting the contour of one part of your body, it could throw off the contours of other parts. Our surgeons ensure that your body stays in balance, and we work with you on realistic expectations for your breast reduction outcome.
It's important to note that insurance companies do not consider anything on the side to be breast. If this heavy side area is an area of concern, you can discuss your options with your surgeon in your consultation, including whether a longer incision could work for the appearance you want, or if you would like to add on liposuction for additional contouring as an out-of-pocket expense.
Breast reduction results
Shortly after surgery, you'll get a good sense of how your breasts will look, but swelling is expected and normal for several months and you can learn more about breast reduction surgery recovery in our Breast Reduction Recovery Guide.
Typically, you can enjoy new bra shopping after the three-month mark.
If you'd like to see some breast reduction before and after photos, it's best to ask your surgeon during your consultation. This is the best opportunity to see (and discuss) the results that are specific to your upcoming procedure.
I'm ready to move forward with breast reduction; what's next?
While there are many reasons to seek breast reduction procedures (notably a new appearance with smaller, shapelier breasts, and an improved quality of life without the pain and symptoms of disproportionately large breasts), our leading breast reduction surgeons in Portland, Maine, will work with you on realistic expectations prior to the surgery.
We also want to take this moment and thank you for considering Plastic + Hand for your breast reduction procedure. Our work and our dedication is about you. We're committed to providing the results you seek with the respect and compassion you deserve.
It's time to discover the results you'll love. The first step begins here. Call us at 207-775-3446, or submit this request form, to schedule your consultation with our Patient Care Coordinator to determine whether a breast reduction is right for you.