Breast Reduction 101: Your complete guide to surgery
If you're considering breast reduction surgery, our Plastic + Hand team has the most qualified breast surgeons in Maine.
When breast size is excessively large in proportion to body size, there can be many symptoms including back and neck pain; shoulder irritation from bra straps; rashes and infections; impacted participation in various activities; and overall decreased quality of life.
Breast reduction surgery (reduction mammoplasty) is a functional procedure designed to alleviate these symptoms by removing excess breast tissue while reshaping and lifting breasts to be in better proportion with the body.
If you have questions before you book your consultation, this Breast Reduction 101 Guide will cover everything you need to know—from early preparation to the final outcome—to make this the best possible experience for you.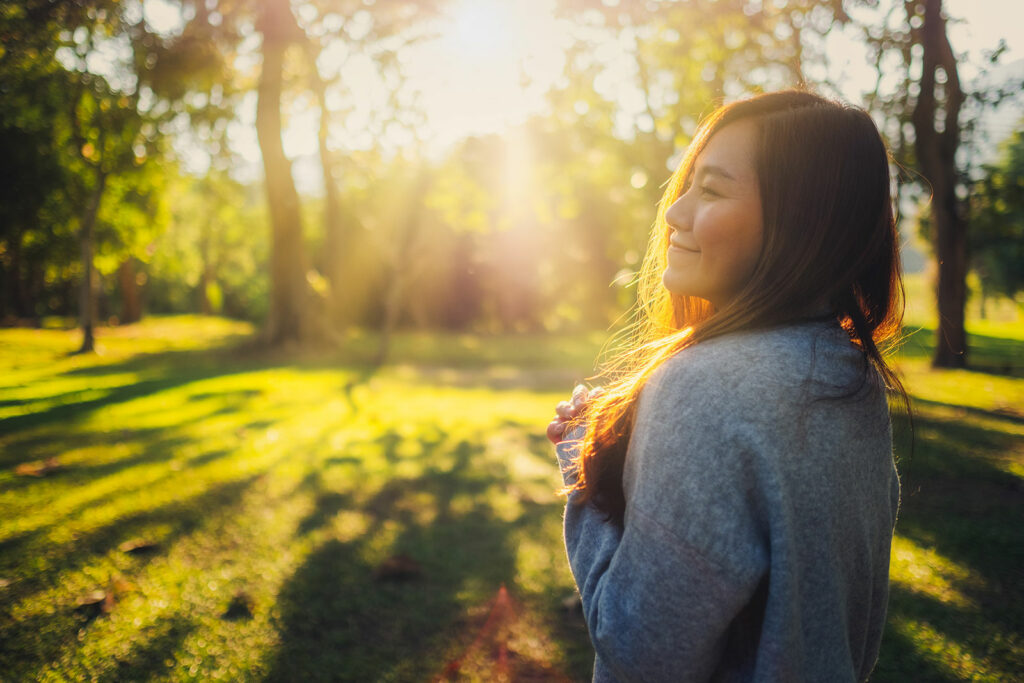 ---
Why a breast reduction may be medically necessary
Breast reduction is a functional—not a cosmetic—procedure. While improved appearance is a benefit of breast reduction, this surgery is reconstructive in nature with the goal to alleviate symptoms caused by disproportionately large breast size.
Past the breast development age (typically 17-18 years old), most healthy women experiencing symptoms due to enlarged breast tissue are candidates for breast reduction surgery. These symptoms may include:
Neck or back pain
Headaches
Shoulder grooving
Irritated or inflamed tissue under breast folds (rashes)
Inability to perform daily activities (including trouble sleeping)
Generally, insurance will cover breast surgery that is deemed medically necessary, like a breast reduction surgery. However, not all breast reductions are medically necessary, and your insurance company will make this decision.
In determining if a breast reduction will be covered by insurance, this primarily requires proof of symptomatic macromastia (e.g., when large breasts cause pain and other physical problems) which can be proven with supportive documentation such as:
Breast reduction consultation (that ultimately leads to an estimation of how much breast tissue will be removed)
Documentation from other medical professionals (i.e., PCP, physical therapist, chiropractor, massage therapist) that provide proof of treatment methods
Medications taken to alleviate symptoms including over-the-counter pain relievers, prescribed muscle relaxers, as well as rash creams and powders
Other non-surgical methods to relieve pain (i.e., special bras, custom fittings)
It's important to note that insurance will not cover a mastopexy, more commonly known as a breast lift. A breast lift is a cosmetic procedure that reshapes breasts to give them a firmer and rounder look—primarily reducing extra skin around the breast and reducing the size of the areola. While some techniques and incisions are similar between a lift and reduction—only the breast reduction may possibly be medically necessary.
A breast reduction primarily focuses on reducing the tissue (in addition to reducing the skin envelope size once excess breast tissue has been removed) to bring the breast size into more appropriate proportion to the overall body size—with the ultimate goal to alleviate symptoms. A reduction can also help with appearance, including making uneven breasts more even.
We detail the differences between a breast reduction and breast lift even more in our Breast Reduction vs. Breast Lift Guide if you'd like to check it out.
Before and during the consultation
If you're already pretty sure that a breast reduction is right for you, there are some things you can do before the consultation to make this a more informed appointment—and a (likely) faster road to surgery day:
Make sure you're up to date on your mammograms if you're over the age of 40 and bring in a copy of your most recent scan.
Have your PCP send in a referral to the office and bring in any healthcare documentation detailed above that demonstrate you've received non-surgical treatment and could more effectively treat symptoms through surgery.
Stop nicotine use in any form: While this is not at all personal, this is an incredibly important medical requirement if you're seriously considering this surgery. Nicotine affects the blood supply since it causes blood vessels to constrict down. In breast reduction surgery, this area is rearranged—and (by the nature of surgery) there will be decreased blood flow to certain areas. Nicotine further complicates this if the blood can't get where it needs to go, ultimately preventing proper healing. In general, you should plan to stop any nicotine exposure for at least three weeks before surgery—and not resume any use until you're fully healed.
Now that you've got all that covered, here's what to expect at the actual consult with your surgeon:
A review of your medical history (including family history, previous surgeries, current medications)
An examination of your breasts and skin quality, and measurements of nipple and areola position. This also includes the estimation of the amount of tissue that will be removed – with the goal to remove the maximum amount of tissue that's safe to keep the blood supply to the nipple. This estimation is sent to insurance as proof that a reduction may be medically necessary, and it's not a cosmetic lift. You will work directly with the office and insurance on any necessary steps for the pre-authorization process – providing clarity on final costs (insurance-covered and out-of-pocket) before you schedule surgery.
A discussion about your expectations
An overview of surgery including its limitations and risks, its indications and outcomes, and the placement of incisions
An opportunity to discuss any additional concerns you have (i.e., breastfeeding, sensation, etc.)
How breast reduction surgery works
Before breast reduction surgery, you and your surgeon will review the procedure and expected outcomes. You'll both decide on a breast size that is proportional to your body that helps alleviate symptoms and gives you the appearance that you want.
On surgery day, your surgeon will draw the decision guidelines on your breasts, and you will be placed under general anesthesia.
During the breast reduction surgery, incisions are made around the areola and on the skin of the breast. The areola is reduced in size, breast tissue is removed, excess skin is removed, and the breast is reshaped.
Most breast reduction procedures are done with an anchor incision—which looks like an inverted "T" that extends around the top of the areola, then downward and across the lower portion of the breast. While there are other incision techniques, the anchor incision is widely viewed as the most common and best option for effectively removing the necessary excess skin and achieving the best possible shape.
The actual breast reduction surgery will take about 2-3 hours and you'll recover in the recovery room where your progress will be monitored and most discomfort you'll feel can be controlled with medication. After a few hours, a friend or relative can drive you home.
For more visual details about this breast reduction procedure, you can check out this 3-D surgery animation.
Breast reduction surgery recovery
After breast reduction surgery, there is short-term post-op recovery and longer-term healing.
Immediately after surgery, you'll receive specific post-op instructions, but here are some general recovery details:
Post-surgery, you'll have bandages on your breasts and you'll be placed into a (surgeon-provided) surgical bra to provide support and comfort—and help maintain your breast shape while you heal. Since the swelling is primarily in the skin, surgical drains are less commonly used than they used to be. However, if drains are used, these will be removed at your post-op appointment.
Swelling is expected and normal with the extensive rearranging of breast tissue, and some swelling may last several months.
The last place to heal tends to be at the "triple point"—under the base of the breast where the vertical and horizontal incision meet up—especially where a lot of sutures were needed for surgery. It's not uncommon to "feel" this spot the most as you recover in those initial six weeks.
Typically, you can do some work from the home computer at two weeks (although your priority is rest), return back to the office and most normal sedentary activities by four weeks, and start resuming more activity (workouts, physical housework) around five or six weeks—but please discuss specifics with your surgeon.
For a much deeper look into recovery (including what you can do for a faster healing process), please visit our Breast Reduction Recovery Guide.
Breast reduction results: So much more than a cup size
The ultimate goal you—and your surgeon—have for your breast reduction surgery is to create a breast size that is proportional to your body that helps alleviate symptoms and gives you the appearance that you want.
In determining the right proportional size, most surgeons will not guarantee a cup size, but instead will work closely with you on agreeing on realistic goals to achieve the best breast size and shape for your body. Read more about this in our Breast Reduction: What size is right for me? article.
Shortly after surgery, you'll get a good sense of how your breasts will look, but swelling is expected and normal for several months. You can typically enjoy new bra shopping after the three-month mark.
If you'd like to see some breast reduction before and after photos, it's best to ask your surgeon during your consultation. This is the best opportunity to see (and discuss) the results that are specific to your upcoming procedure.
What are the next steps for my breast reduction surgery?
While there are many reasons to seek breast reduction procedures (notably a new appearance with smaller, shapelier breasts, and an improved quality of life without the pain and symptoms of disproportionately large breasts), our leading breast reduction surgeons in Portland, Maine, will work with you on realistic expectations prior to the surgery.
We also want to take this moment and thank you for considering Plastic + Hand for your breast reduction procedure. Our work and our dedication is about you. We're committed to providing the results you seek with the respect and compassion you deserve.
It's time to discover the results you'll love. The first step begins here. Call us at 207-775-3446, or submit this request form, to schedule your consultation with our Patient Care Coordinator to determine whether a breast reduction is right for you.