Hand Osteoarthritis
Our Plastic + Hand team specializes in osteoarthritis diagnosis and care.
Osteoarthritis affects each person differently. While osteoarthritis is relatively mild and does not affect day-to-day activities for some people, it causes significant pain and disability for others.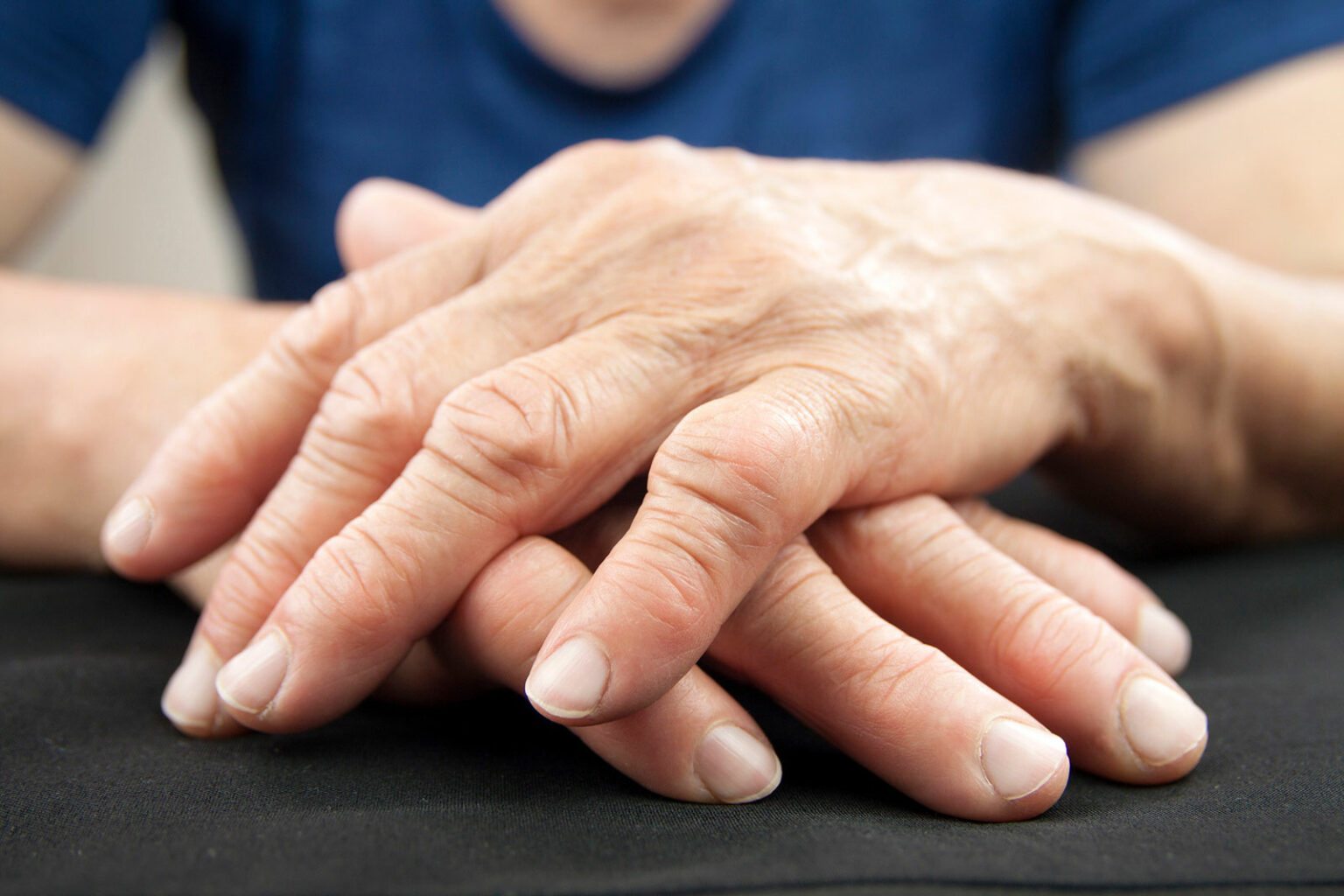 At Plastic + Hand, we offer the full spectrum of non-surgical and surgical hand arthritis treatment and thumb arthritis treatments to best address your diagnosis and needs.
WHAT IS OSTEOARTHRITIS?

Osteoarthritis is a degenerative joint disease where the tissues in the joint break down over time. As people lose cartilage, they lose the smooth surfaces around their joints. As bones and joints make contact, it causes pain, swelling, and inflammation.

Many people experience osteoarthritis at the ends of the fingers and at the base and ends of the thumbs. While joint damage usually develops gradually over the years, it can worsen quickly in some people. As the soft-tissue damage progresses, people often experience increased pain, swelling, and loss of joint motion. Since people often reduce activity to ease joint pain, this muscle weakness can cause even more stress on the joint.

Changes happen over time that can impact osteoarthritis:

The joint may lose its normal shape.
Small bone growths (e.g., osteophytes or bone spurs) may grow on the edges of the joint.
The bone shape may change.
Pieces of bone or cartilage can break off and float inside the joint space to cause more damage.
WHAT ARE THE CAUSES OF OSTEOARTHRITIS?

Osteoarthritis happens when the cartilage and other tissues within the joint change in structure, which triggers tissue breakdown. This breakdown usually happens gradually over time.

While anyone can get osteoarthritis, it is more common with age. Women over 50 are more likely to have osteoarthritis, often developing it after menopause. Younger people can also develop osteoarthritis for various reasons, including a joint injury, abnormal joint structure, or a genetic defect in joint cartilage.

Other factors may contribute to the development of osteoarthritis, including:

Age
Being overweight or obese
History of injury or surgery to a joint
Overuse from repetitive movements of the joint
Joints that do not form correctly
Family history of osteoarthritis
WHAT ARE THE SYMPTOMS OF OSTEOARTHRITIS?

Osteoarthritis symptoms often start with one (or a few) joints and usually present slowly. These symptoms may include:

Pain when using the joint

Within a wide spectrum, pain can be localized or widespread, improve with rest, or worsen at night as the disease progresses.

Joint stiffness

Often in the morning or after rest periods, usually lasting less than 30 minutes.

Joint changes that limit joint movement
Swelling in and around the joint, especially after increased use or activity
Changes in the ability to move the joint
Feeling like the joint is loose or unstable
Difficulty grasping objects, i.e., opening jars

Osteoarthritis affects each person differently. For some people, osteoarthritis is relatively mild and does not affect day-to-day activities. For others, it causes significant pain and disability.
WHAT DOES HAND ARTHRITIS AND THUMB ARTHRITIS LOOK LIKE?

In hand- or thumb- osteoarthritis, people may see bony enlargements and shape changes in the joints over time. As painful joints in hands, arthritis in finger joints and arthritis in the thumb joint can present differently:

Heberden's node: Fingers may form round and bony swollen nodes as outgrowths at the end of the fingers. These nodes are small, pea-sized bony growths that occur on the joint closest to the tip of the finger (the distal interphalangeal joint) due to the consistent trauma the bones must endure when joints lack cartilage.

Bouchard's node: Less common than Heberden's node and possibly caused by osteophytes, these nodes are in the middle of joints in the fingers.

Thumb Arthritis (also called CMC arthritis or basal joint arthritis): People may also have basal joint arthritis at the thumb's base. While it's most common in women over 40, anyone can get it, and both thumbs can be affected. Basal joint arthritis is most often caused by wear and tear in the joint due to aging, and it may be more likely to occur with a broken or injured thumb. Repeatedly gripping, twisting, or turning objects with the thumb and fingers may worsen the condition and cause pain. This thumb arthritis may cause people to drop things frequently, and the thumb may become stiff or deformed over time.

Wrist Arthritis: Many people also have osteoarthritis in their wrists.
HOW DO YOU DIAGNOSE OSTEOARTHRITIS?

At the Maine Hand Center at Plastic + Hand, we start this process by listening. We ask patients about their symptoms and the arthritis pain they are experiencing.

The surgeon will then perform a thorough evaluation, first asking about health history, history of prior illnesses, prior traumas, prior surgery, and family history. You may also have an X-ray to indicate the presence of osteoarthritis and help the surgeon evaluate cartilage loss, joint space narrowing, and bone spurs.
IS THERE A CURE FOR OSTEOARTHRITIS?

While there is no cure and no one-size-fits-all solution for osteoarthritis, there are many treatment options, depending on where you are in this disease progression.

At Plastic + Hand, we focus on maximizing function and minimizing pain as conservatively as possible since this is a chronic condition. Once these conservative approaches no longer address your status, our team works with you on the next recommended treatment level.

Since this is a chronic condition, our Plastic + Hand team takes a holistic approach to provide exceptional care throughout the entire process.
WHAT ARE TREATMENT OPTIONS FOR OSTEOARTHRITIS?

Osteoarthritis treatment has a wide spectrum, and Plastic + Hand offers all stages.

Hand arthritis treatment and thumb arthritis treatment often begin with conservative and non-operative care:

Occupational Therapy: Our Plastic + Hand team includes occupational therapists as important team members to provide critical treatment for patients with osteoarthritis. Our therapists aim to prevent further injury, decrease pain, and maximize function with specialized treatment plans, exercises, braces, and splints.

Medications: Anti-inflammatory over-the-counter medications and natural remedies like turmeric can help with pain management.

Once these early treatments stop being effective, patients often move on to the next stage:

Injections: Steroid shots in your afflicted joint can provide tremendous relief for about six months. Plastic + Hand uses X-rays to offer injections under fluoroscopy to ensure these steroids are injected perfectly into the affected areas. We also have ultrasound technology. Many patients will get repeat injections over time for their symptoms, and while it's very simple, effective, and incredibly risk-free, osteoarthritis will continue to worsen over time. It is important for patients to know that non-proven treatments and injections (which also always seem to have very expensive out-of-pocket costs) are not endorsed by the surgeons at Plastic + Hand.

Once all non-surgical treatments can no longer handle the disease progression (or touch the pain), patients and the surgeon will discuss options for the next stage of osteoarthritis treatment:

Surgery: There are several types of surgeries for osteoarthritis, including joint reconstruction, joint replacement, fusion, or partial fusion. Depending on your specific diagnosis, your Plastic + Hand surgeon will discuss the various surgical options that will be most appropriate for you.
ARE THERE ALTERNATIVE METHODS TO "FIX" OSTEOARTHRITIS?

Arthritis is a chronic condition that doesn't have a cure. It can be treated, but it can't be "fixed," so stay cautious of any treatments that claim otherwise.
HOW MUCH DOES OSTEOARTHRITIS TREATMENT COST?

You'll discuss your osteoarthritis treatment plan with your Plastic + Hand surgeon. During your initial consultation, your surgeon will evaluate your medical history, your arthritis symptoms, and discuss the best arthritis procedure for your diagnosis.

After this personalized consultation, our scheduling and pre-authorization team will work with you and your insurance company to ensure the procedure is covered and scheduled in a timely manner.
OUR PLASTIC + HAND SURGEONS ARE THE MOST TRUSTED TEAM FOR HAND SURGERY PROCEDURES AND OSTEOARTHRITIS TREATMENT OPTIONS IN MAINE.
If you're considering hand surgery or non-surgical treatment for your osteoarthritis, our Plastic + Hand team has the most qualified hand surgeons in Maine. Not only have we successfully completed the most reconstructive procedures in the region, but our team is also the only plastic surgery team trusted by Maine Medical Center, Mercy Hospital, and Southern Maine Medical Center.
Plastic + Hand surgeons offer a comprehensive range of advanced procedures and treatments to address various hand conditions. Hand surgery procedures treat traumatic and post-injury problems, carpal tunnel, osteoarthritis, tendonitis, ganglion cysts, and congenital abnormalities.
In many cases, surgery is just the start of recovery, and intensive rehabilitation may be necessary to increase hand strength and function. That's why Plastic + Hand includes occupational therapists as important members of our team to provide treatment for patients with hand injuries.
Each and every patient is unique. It's important to us that we listen to our patients from the outset, so a phone consultation with our Patient Care Coordinator is the first step in determining whether osteoarthritis treatment is appropriate for you.
Schedule time to talk to us
It's time to discover the results you seek, offered with the respect and compassion you deserve. The first step begins here. Call us at 207-775-3446, or submit this request form, to schedule your consultation with our Patient Care Coordinator to determine whether osteoarthritis treatment is right for you.
Call us at 207-775-3446 to schedule a consult. Questions? Click here.