Rhinoplasty Recovery Guide
If you've already read our Rhinoplasty 101 Guide but you're looking to learn more specifically about the rhinoplasty recovery process before you book your consultation, you've come to the right place.
Our Plastic + Hand team has the most qualified rhinoplasty surgeons in Maine, and this Rhinoplasty Recovery Guide will detail everything you need to know about nose surgery recovery, all the way from the first post-op hour to the first year. Let's dive in.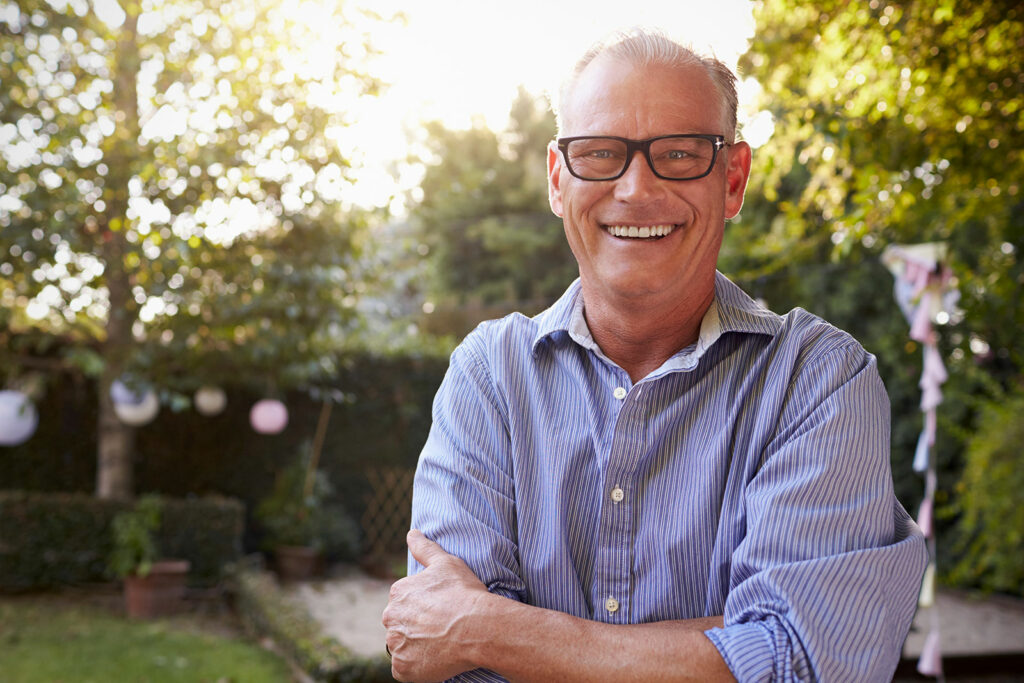 ---
Rhinoplasty surgery and immediate post-op
During your consultation, you will work closely with your surgeon to create a rhinoplasty plan before surgery, including your expectations and realistic goals. Your surgeon will also help determine the specific rhinoplasty procedure that is right for you—whether this is strictly a cosmetic procedure, or if it will also involve airway work.
While you're welcome to watch this 3-D nose surgery animation, we'll walk you quickly through the basic steps of rhinoplasty surgery right here:
It is usually performed using general anesthesia, with small changes being performed under local anesthesia.
It will take about 1.5 hours for cosmetic rhinoplasty or closer to 3 hours for more complicated surgeries that involve both airway and cosmetic work. Your surgeon will reshape your nose during surgery by restructuring the cartilage and bone through small incisions. Since most incisions are made inside the nose, there will be little or no visible scarring.
Depending on the surgical technique used, you may have a nose splint placed on the bridge of your nose to stabilize the tissues and protect your nose while you sleep. You may also have packing or soft internal splints inside your nose to protect the surgery work.
Immediately after surgery, you'll wake up and recover in the recovery room where your progress will be monitored and most discomfort you'll feel can be controlled with medication. After a few hours, a friend or relative can drive you home.
You'll also head home with specific post-op instructions that are tailored to your individual procedure and how extensive the work was, ensuring the most successful at-home recovery.
The first 30 days of rhinoplasty recovery
For the first several days after nose surgery, your main job is to rest!
To help minimize swelling and reduce the possibility of minor bleeding, it's great to have a set-up where you can lay back with your head elevated. You may need to wear the nose splint for up to a week, which also helps manage nose swelling and protects the work underneath so things don't shift.
Within a few days, you might see bruising around your eyes and cheeks, which should fade within a week or two. About one week following surgery the internal splints will be removed if present, the external splint will be removed if it hasn't fallen off (if it does fall off, leave it off), and any external stitches will be removed. Stitches placed inside the nose will dissolve on their own.
Nose swelling may be noticeable for several weeks to two months, but it should reduce down to very minor swelling within one month on the vast majority of patients. Patients, however, will be aware of swelling of their nose for several months following "open" rhinoplasty surgery.
There are very few complications associated with nose surgery, and you may return to work a week to ten days after your procedure.
Resuming exercise after rhinoplasty
Understandably, you want to know how quickly you can get back to your workouts after your rhinoplasty surgery, especially if this is an important part of your daily routine.
While your surgeon will provide customized and tailored recommendations specific to your post-op workout plan, we are happy to provide some general recommendations here:
At 3 weeks: You can likely* resume cardio activity, like running
At 4-6 weeks: You can likely* resume heavy lifting, heavier contact sports, and regular everyday activity, although this will depend mostly on whether your bones were broken as part of the procedure
*Again, it's so important to discuss your workout goals and plans directly with your surgeon to make sure the timing aligns with your recovery process and your final results are protected.
Caution and sunscreen—key for rhinoplasty post-op
In those first few months of rhinoplasty recovery time, you have to protect your nose surgery.
It goes without saying, but you'll need to be really careful to avoid accidental bumps and dings in your everyday life.
You'll also want to protect yourself from direct sunlight and load up on sunblock. While it's critical in those first several months of rhinoplasty post-op, life-long sun protection will help your results and your skin health.
Final rhinoplasty results
Even before surgery, your surgeon will help you visualize the expected rhinoplasty result using computer-generated imagery and your shared agreement on realistic post-op outcomes.
Within a week of your surgery, you'll get a good sense of how your new nose will look. However, because the healing process is gradual, you may not see the final result for up to a year.
It's also important to note that natural aging may cause some gradual changes to your face (including your nose) as you age, but most of your rhinoplasty improvements and results should be relatively permanent.
If you'd like to see some rhinoplasty before and after photos, it's best to ask your surgeon during your consultation. This is the best opportunity to see (and discuss) the results that are specific to your upcoming procedure.
I'd like to move forward with my rhinoplasty; what's next?
While there are many reasons to seek nose surgery (whether you're unhappy with the nose you inherited, or an injury has changed its appearance), our leading rhinoplasty surgeons in Portland, Maine, will work closely with you to discuss your medical history, your nose surgery expectations, and set a realistic goal for your rhinoplasty outcome using advanced computer-generated imagery.
We also want to take this moment and thank you for considering Plastic + Hand for your rhinoplasty procedure. Our work and our dedication is about you. We're committed to providing the results you seek with the respect and compassion you deserve.
It's time to discover the results you'll love. The first step begins here. Call us at 207-775-3446, or submit this request form, to schedule your consultation with our Patient Care Coordinator to determine whether a rhinoplasty is right for you.