Rhinoplasty: Why "small" needs bigger thinking
If you're considering a rhinoplasty procedure to change your appearance, we'd like to share why a "smaller nose" requires some bigger thinking before you book your consultation.
Our Plastic + Hand team has the most qualified rhinoplasty surgeons in Maine. This rhinoplasty article will help you learn more about nasal anatomy, preserving the integrity of the function of your nose with alteration, and how to choose the right rhinoplasty procedure that will give you the best possible outcome of improved function and your desired appearance.
Let's jump in.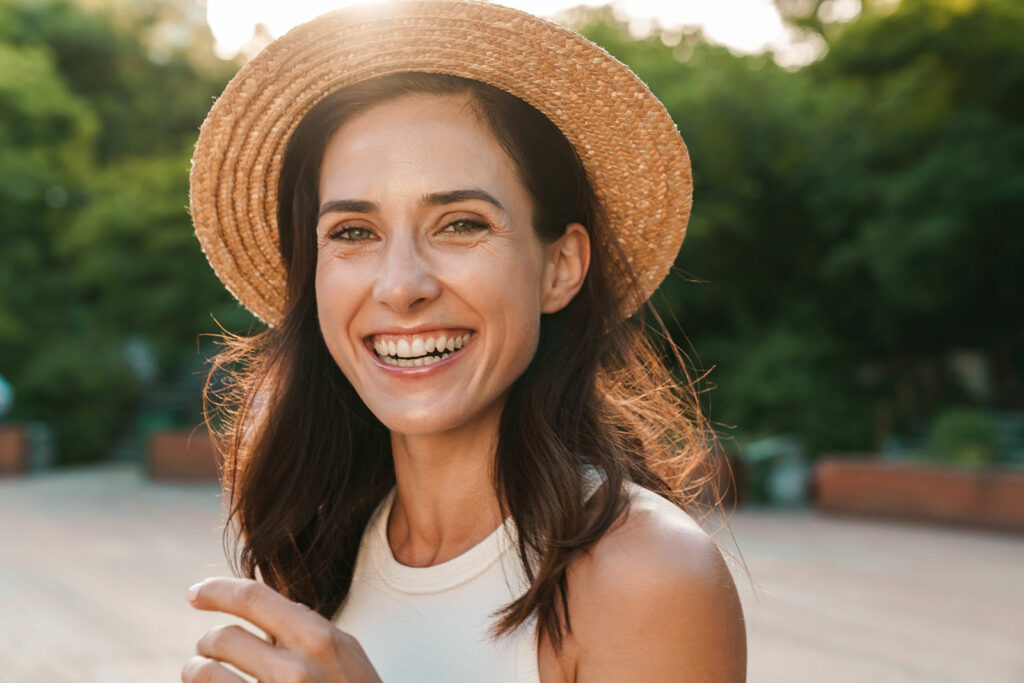 ---
How rhinoplasty can change your nasal appearance
Most healthy people (past the nose-development age of 15-16 years old) who are dissatisfied with their nasal appearance are candidates for nasal surgery.
Typically, patients come into the office (often by referral) due to breathing problems caused by a fractured nose or past nose injury.
There are also some patients that come in with entirely cosmetic concerns: They don't like how their nose looks; there is something about their nose that they want to change; or they may even want to completely revamp their entire nasal appearance.
Some desired aesthetic changes may include:
Straightening a crooked nose
Smoothing off a "dorsal hump"
Narrowing the nose
Creating a daintier nasal tip
Fixing a "plunging" tip, or rotating a downturned tip up
Deprojecting the nose or nasal tip
Narrowing the nostrils
However, these appearance alterations often go hand-in-hand with airway issues—which we'll get into next.
Function follows form in the nose
The anatomy of the nose consists of two nasal bones (comprising the upper 1/2 – 1/3 of the nose), and five cartilages including the septum which divides the left side from the right side, paired upper lateral cartilages (side walls of the A-frame tent so to speak), and paired lower lateral cartilages which help support the nostrils. Internally, there are three turbinates along the sides of the nasal walls – that help humidify the air we breathe by increasing the surface area, and the nasal septum which is frequently "deviated."
Any of these individual components can cause breathing issues or structural/cosmetic issues by themselves, but usually it's a combination of these structures that requires fixing through rhinoplasty.
In improving function, it usually means changing the form such as:
Straightening a crooked nose
Widening a very narrow nose
When patients request a "smaller nose," their desired look may have the potential to impact their nose functionality in a negative way.
Making a nose smaller by itself can make breathing worse, so it's important to counter this potential complication with internal work if that patient is deemed at risk for breathing issues during consultation. Many patients are surprised that cosmetic work goes hand-in-hand with airway work, but it's necessary to make sure breathing function remains adequate in any nose surgery, and therefore selecting a surgeon who is mindful of this is critical for good short- and long-term outcomes of both functional and cosmetic nose surgery.
Rhinoplasty that achieves form and function
Your surgeon will work with you to determine what rhinoplasty procedure is right for you—whether it's strictly a cosmetic procedure, or if it will also involve airway work.
Ultimately, your nose should always be functional for any cosmetic changes you're looking to make. A good rhinoplasty can achieve both the form you're looking for and the function you need.
Realistic rhinoplasty expectations
We often get asked: "Will rhinoplasty change how I look?"
This will depend on your ultimate goal for this nose surgery. Some patients want to look very different, while other patients want the changes to be more subtle without a noticeable appearance change.
During your rhinoplasty consultation, your surgeon will help you visualize your future results using computer-generated imagery, helping you both agree on realistic goals for your upcoming nose surgery.
If you'd like to see some rhinoplasty before and after photos, it's best to ask your surgeon during your consultation. This is the best opportunity to see (and discuss) the results that are specific to your upcoming procedure.
More rhinoplasty resources
If you're looking for more general rhinoplasty information, check out our Rhinoplasty 101 Guide for everything you need to know about nose surgery.
You can also access our complete Rhinoplasty Blog Library for other informative articles to ensure you have the most successful nose surgery experience.
I'm ready to plan my rhinoplasty; what's next?
While there are many reasons to seek nose surgery (whether you're unhappy with the nose you inherited, or an injury has changed its appearance), our leading rhinoplasty surgeons in Portland, Maine, will work closely with you to discuss your medical history, your nose surgery expectations, and set a realistic goal for your rhinoplasty outcome using advanced computer-generated imagery.
We also want to take this moment and thank you for considering Plastic + Hand for your rhinoplasty procedure. Our work and our dedication is about you. We're committed to providing the results you seek with the respect and compassion you deserve.
It's time to discover the results you'll love. The first step begins here. Call us at 207-775-3446, or submit this request form, to schedule your consultation with our Patient Care Coordinator to determine whether a rhinoplasty is right for you.