Tummy Tuck Compression Guide
Looking for an accurate and comprehensive resource about swelling and compression after a tummy tuck?
Here it is.
If you've already read our in-depth Tummy Tuck 101 Guide and our Tummy Tuck Recovery Guide, this is the final piece that will fully prepare you for an abdominoplasty before you book your consultation.
Our Plastic + Hand team has the most qualified tummy tuck surgeons in Maine, and we're committed to providing the results you seek with the respect and compassion you deserve. This also includes making sure this is the most informed and best possible experience for you.
Are you ready to learn about swelling timelines and effective compression? Let's jump in.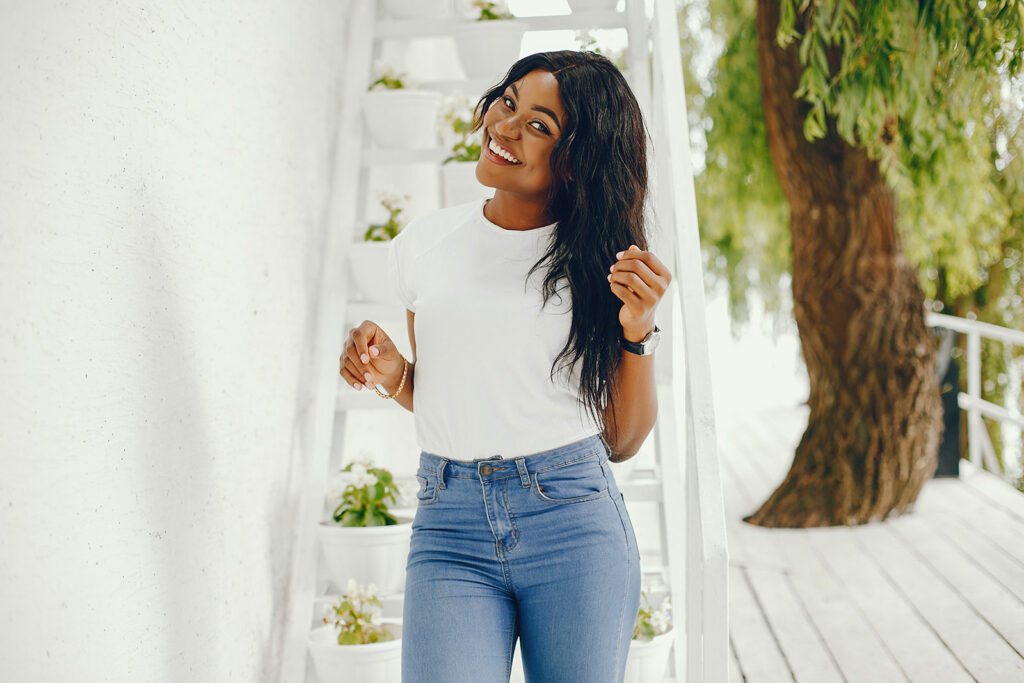 ---
Why abdominoplasty surgery causes swelling
During your initial consultation, you will share your concerns (i.e., the need to tighten loose skin; excess skin removal, muscle repair) and learn what specific abdominoplasty procedure is right for you. There are two primary types of this specific body contouring surgery, explored in our Mini Tummy Tuck vs. Full Tummy Tuck Guide.
We also detail the abdominoplasty procedure in our Tummy Tuck 101 Guide, but we will keep it high-level here. During a tummy tuck surgery, your surgeon will make a horizontal incision low on the abdomen; remove excess skin and fat; and suture together the incision. Depending on the abdominoplasty, you may have muscle repair. Liposuction may also be recommended to improve the appearance of the flanks, love handles, or the central abdomen.
Tummy tuck surgery requires rearranging of the abdominal tissue which can cause a lot of swelling in recovery. Every patient is different in the amount of swelling they experience, but for sure everyone will have some degree of swelling. Therefore, compression is used early on to help cope with this swelling, but also to help support tissues early in the healing process.
Abdominoplasty surgery requires incisions that disrupt the superficial lymphatic system in the skin, a system that helps maintain and regulate fluid levels in our body tissues. When this lymphatic system is disrupted (the incision blocks the lymphatics), the tissue fills up and drains off to the flanks/sides. That's why you'll see lymphatic swelling since the tissue doesn't "breathe" normally right away. Those lymphatics usually take a month-and-a-half to 3 months to form across the scar, but every patient is different. In general, once a critical number of lymphatics have established themselves across a scar, that upper swelling will go down quite a bit.
Swelling is normal and necessary healing after an abdominoplasty, and it will continue to improve as you progress in your post-op healing.
Abdominoplasty recovery stages
There are three primary phases of abdominoplasty recovery that include a general timeline for swelling progression:
Early phase (post-op – 2 weeks): Immediately after surgery, your body will start healing. This presents as inflammation and swelling. Your surgical drains will help drain fluids (removed by 2 weeks), and you'll wear your (surgeon-provided) abdominal binder 24/7 (excluding bathing) for the first three weeks to manage swelling and help your skin adapt to its new contour. The initial tightness of the tummy tuck will relax during this time as well.
Mid-phase (1-3 months post-op): Scar tissue is forming, and swelling (managed with compression) is still helping your body heal. Achiness and swelling will ebb and flow, especially as activity increases. The scar will firm up and redness along the scar will also develop.
Late phase (3-5 months post-op): At five months, you will likely see swelling decrease. The scar will start to soften, and redness will start to fade. Compression is likely no longer needed, and you can likely resume all regular activity. Some patients like to continue compression during this time.
If you want more specifics on resuming activity after your abdominoplasty, visit our Tummy Tuck Recovery Guide that provides a timeline from day one to resuming normal activity and workouts.
Abdominoplasty compression types
Swelling is your body's natural way to heal after a tummy tuck. Gentle compression helps manage this swelling, helps your skin adapt to its new contour, and provides comfort. Most importantly, please know that when it comes to compression garments "tighter" is not better. Tighter can cause discomfort, and it does not improve the cosmetic result. Overly tight compression garments can create indents and/or impact your healing. Keep compression gentle and supportive.
Here is a general compression timeline:
Post-op – 3 weeks: Wear the (surgeon-provided) abdominal binder 24/7, other than bathing or changing dressings.
At 3 weeks: Wear the abdominal binder only during the day, and no longer at night.
At 3-6 weeks: Wear gentle compression (i.e., high-waisted yoga pants that come up to the belly button, or high-waisted gently snug undergarments) in daily activity. If you will increase your activity (or bend over), wear your abdominal binder to prevent extra swelling with this increased motion.
At 6+ weeks: While compression is no longer as necessary or helpful in this later stage, you can wear light gentle compression for comfort as needed. Some patients will have swelling that comes and goes throughout the day for several months and find gentle compression during the day comfortable.
Why post-op swelling depends on you
While swelling is inevitable in the post-op stage, the degree of it will largely be determined by you. If you commit to rest and healing, you can keep your swelling under control and put yourself on a path to faster recovery.
Alternatively, if you do too much too soon, you'll not only run the risk of opening incisions and swelling more, but you'll also have a longer (and potentially more frustrating) recovery process.
Pay attention to your body cues, especially as you increase activity, in your abdominoplasty recovery process.
When will I stop swelling and see my final results?
Shortly after surgery, you'll get a good sense of how your abdomen will look, but swelling is expected and normal for several months. Typically, at five months, you will likely see swelling decrease and compression is likely no longer needed.
Because the healing process is gradual, you may not see the final result for up to a year.
After recovery, you'll experience the final outcome of tummy tuck surgery—a new appearance with a flatter stomach. Unless your weight shifts significantly, or you become pregnant, you can expect most of your tummy tuck improvement and results to be relatively permanent.
How can I book my tummy tuck surgery?
While there are many reasons to seek tummy tuck procedures (notably achieving a flat abdomen and regaining your self-confidence), our leading abdominoplasty surgeons in Portland, Maine, will work with you on realistic expectations prior to the surgery.
We also want to take this moment and thank you for considering Plastic + Hand for your abdominoplasty. Our work and our dedication is about you. We're committed to providing the results you seek with the respect and compassion you deserve.
It's time to discover the results you'll love. The first step begins here. Call us at 207-775-3446, or submit this request form, to schedule your consultation with our Patient Care Coordinator to determine whether a tummy tuck is right for you.