Tummy Tuck Recovery Guide
You may likely already be clear on the reasons you want a tummy tuck (abdominoplasty). You know it's a body contouring surgery that can tighten loose skin, be effective for excess skin removal, and help restore your self-confidence after pregnancy, weight loss, or even aging.
However, you may be understandably unsure on the recovery process.
Rest assured, our Plastic + Hand team has the most qualified tummy tuck surgeons in Maine and we are here with you every step of the way – from your initial consultation to your final beautiful results.
If you have already read our in-depth Tummy Tuck 101 Guide, let's dive into abdominoplasty recovery.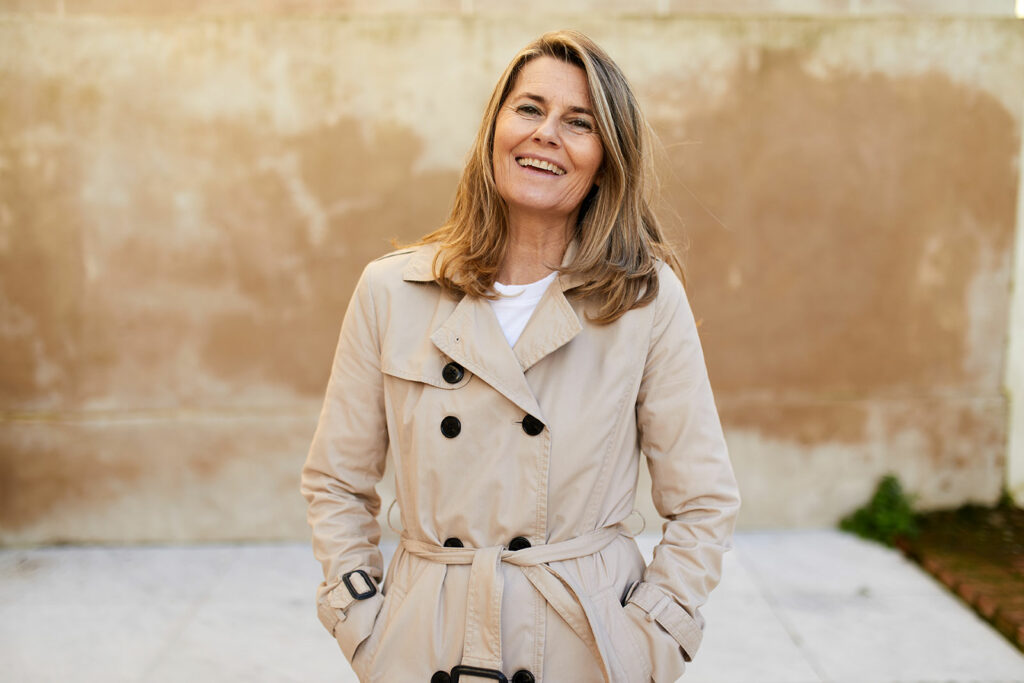 ---
Abdominoplasty surgery and immediate post-op
During your consultation, you will work closely with your Plastic + Hand surgeon to create a tummy tuck plan before surgery, including your expectations and realistic goals. Your surgeon will also help determine the specific abdominoplasty procedure that is right for you—whether this is a mini tummy tuck or full tummy tuck.
If you'd like to read more about these different procedures, please visit our Mini Tummy Tuck vs. Full Tummy Tuck Guide.
While we dive deep into the abdominoplasty procedure in our Tummy Tuck 101 Guide, here are the basic steps of abdominoplasty surgery:
It is usually performed using general anesthesia.
It will take about 1-2 hours for a mini tummy tuck and closer to 2-3 hours for a standard abdominoplasty. Your surgeon will remove excess skin and fat and suture your incision together. Depending on the abdominoplasty, you may have muscle repair. Liposuction may also be recommended to improve the appearance of the flanks, love handles, or the central abdomen.
You will likely have small drainage tubes placed within your abdominal tissue to keep fluid from accumulating. These are typically removed at your post-op appointment within the first week or two.
Immediately after surgery, you'll wake up and recover in the recovery room where your progress will be monitored and most discomfort you'll feel can be controlled with medication. After a few hours, a friend or relative can drive you home.
After surgery, you'll have bandages on your abdomen, and you'll be placed into a (surgeon-provided) surgical abdominal binder to provide support and comfort, as well as help maintain your abdominal shape while you heal.
You will head home with specific post-op instructions that are tailored to your individual procedure to ensure the most successful at-home recovery.
Immediate post-op abdominoplasty recovery
For several days after your abdominoplasty procedure, you may be unable to stand up completely straight. You should avoid straining; bending over and lifting; lying flat; and sitting for long periods of time. In this initial recovery, it's important not to stretch the tightened skin/incision, so you should walk a bit "hunched" in the first week, and sleep in an elevated position for the first 2-3 weeks. A pillow under your knees may help with comfort during the first week.
Here are the three primary phases of abdominoplasty recovery:
Early phase (post-op – 2 weeks): Immediately after surgery, your body will start healing. This presents as inflammation and swelling. Your surgical drains will help drain fluids (removed by 2 weeks), and you'll wear your (surgeon-provided) abdominal binder 24/7 (excluding bathing) for the first three weeks to manage swelling and help your skin adapt to its new contour. The initial tightness of the tummy tuck will relax during this time as well.
Mid-phase (1-3 months post-op): Scar tissue is forming, and swelling (managed with compression) is still helping your body heal. Achiness and swelling will ebb and flow, especially as activity increases. The scar will firm up and redness along the scar will also develop.
Late phase (3-5 months post-op): At five months, you will likely see swelling decrease. The scar will start to soften, and redness will start to fade. Compression is likely no longer needed, and you can likely resume all regular activity. Some patients like to continue compression during this time.
If you want more in-depth details on swelling, please visit our Tummy Tuck Compression Guide. This provides a swelling timeline and recommendations for effective compression.
Easing into resumed activity
Your body goes through a lot in tummy tuck surgery, and you'll want to respect that. That means listening to your body cues and not jumping into anything that is too much, or too fast, in your recovery process.
While your surgeon will provide specific recommendations post-op, here's some general recommendations:
Post-op: Immediately after surgery, you may be unable to stand up completely straight, and you should avoid straining, bending, and lifting. While rest is your priority, you should take short walks to promote good blood circulation. In general, lift nothing more than 5-10 pounds (equal to about a gallon jug).
At 2 weeks: You can resume most sedentary activities.
At 4-6 weeks: You can likely resume everyday activity and light workouts, without strenuous exercise.
At 6+ weeks: You can likely resume all regular activity but listen to your body cues as you increase activity. Work your way up to your usual activity by 9 weeks.
If you have specific questions about resuming activities after a tummy tuck, please discuss it directly with your surgeon.
Abdominoplasty scar care
As part of the normal wound healing process, a scar starts to form 2-3 days after the skin surface is disrupted. In the first three months of healing, this "immature" scar will typically be red in appearance, and is usually firmer than the surrounding skin. Peak of firmness and redness of the scar is usually at 3 months, and then it will soften and fade, becoming a "mature" scar by about 1 year following the surgery. As the scar matures it will fade, soften, and flatten. In general, tummy tuck scars should soften/fade well by the one-year mark, and are concealed by underwear, swimsuits, and clothing in the meantime.
Scar care is essential in this maturation process, and please refer to our Plastic + Hand Scar Care handout for specific steps to help improve the overall appearance of your scar.
Final tummy tuck results
Before surgery, your surgeon will help you visualize your expected tummy tuck outcome and agreement on realistic post-op outcomes.
Shortly after surgery, you'll get a good sense of how your abdomen will look, but swelling is expected and normal for several months. Because the healing process is gradual, you may not see the final result for up to a year.
After recovery, you'll experience the final outcome of tummy tuck surgery—a new appearance with a flatter stomach. Unless your weight shifts significantly, or you become pregnant, you can expect most of your tummy tuck improvement and results to be relatively permanent.
I'm ready for tummy tuck surgery; what's next?
While there are many reasons to seek tummy tuck procedures (notably achieving a flat abdomen and regaining your self-confidence), our leading abdominoplasty surgeons in Portland, Maine, will work with you on realistic expectations prior to the surgery.
We also want to take this moment and thank you for considering Plastic + Hand for your abdominoplasty. Our work and our dedication is about you. We're committed to providing the results you seek with the respect and compassion you deserve.
It's time to discover the results you'll love. The first step begins here. Call us at 207-775-3446, or submit this request form, to schedule your consultation with our Patient Care Coordinator to determine whether a tummy tuck is right for you.