"I want my patients to know that I care that they have a positive outcome – whether it's a child with a dog bite, or a woman getting a face lift."

Thomas E. Vaughan, MD, FACS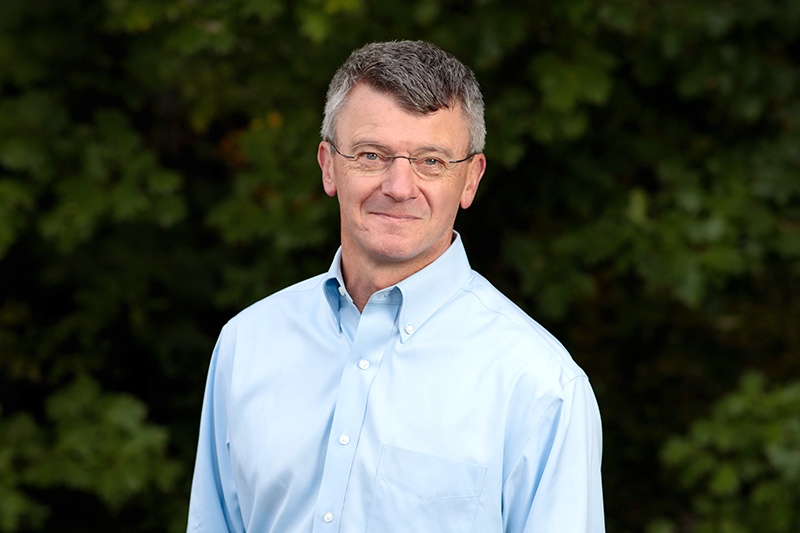 Education
Dr. Vaughan graduated from Haverford College and Case Western Reserve University School of Medicine. He completed his residency in general surgery at the University of Rochester Medical Center in Rochester, New York. Dr. Vaughan completed a fellowship in plastic surgery at Johns Hopkins Hospital in Baltimore with training in hand and microvascular surgery, and a fellowship in aesthetic surgery at Beth Israel Deaconess Medical Center in Boston.
Credentials

Dr. Vaughan is a Fellow of the American College of Surgeons and is certified by the American Board of Plastic Surgery. He is on the teaching faculty of the Lahey Clinic and also serves as Clinical Instructor at Maine Medical Center for Tufts University School of Medicine.
Why Plastic Surgery in Portland, Maine?
Dr. Vaughan joined Plastic + Hand Surgical Associates in 1999. He says, "My wife and I chose to move to Maine for the lifestyle it offered. I am so grateful to be able to work with a group of fellow surgeons I admire, in order to give back to a community I love."
Philosophy of Care
Dr. Vaughan wants his patients to know that what they are concerned about, he is concerned about. He says, "I want my patients to know that I care that they have a positive outcome – whether it's a child with a dog bite, or a woman getting a face lift." He understands that the culture here is different than in other parts of the country and that men and women who get cosmetic surgery in Maine just want to look natural. "Those patients," he says, "are the ones we like."